INTERNAL SUFFERING "RITUALS" CD
$

11.99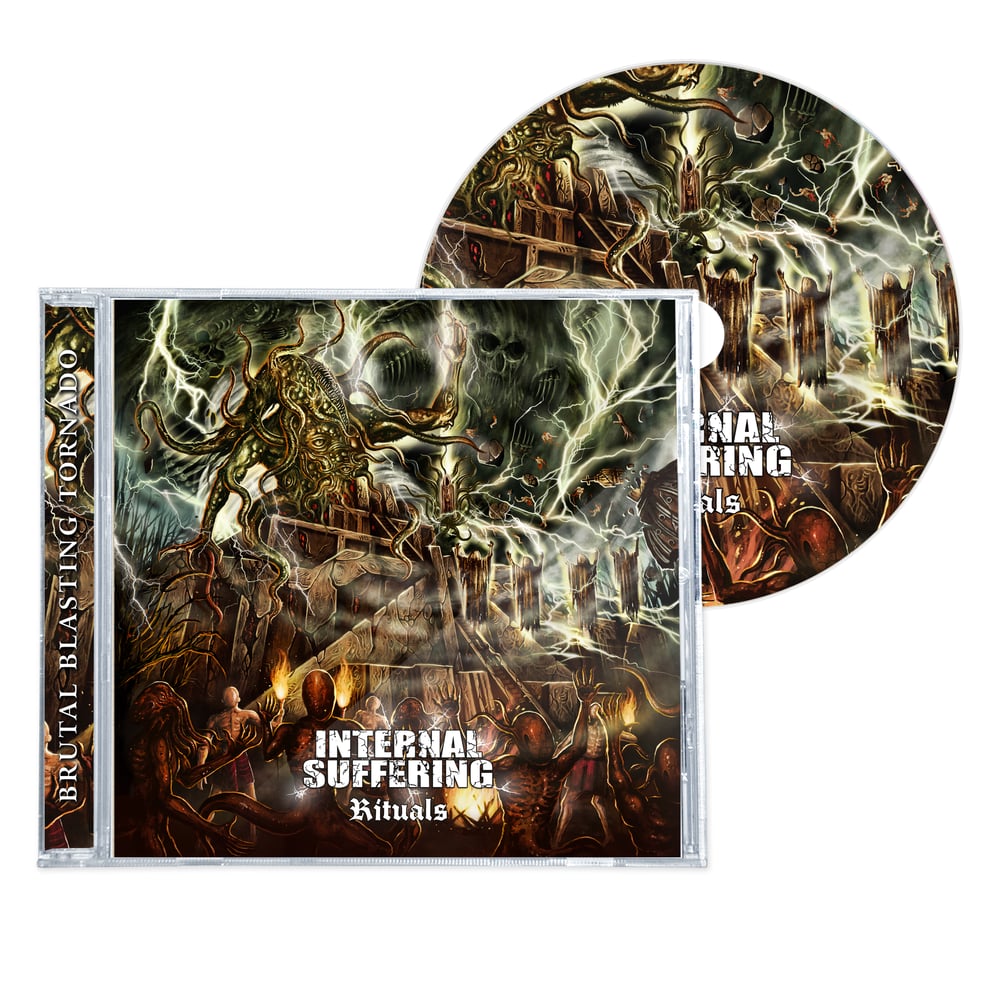 10 Tracks | 32 minutes
TRACK LIST:
1. ANTEDILUVIAN ENTITIES CONJURATION
(Overture)
CHAPTER I: Of ritualistic demigods' unification
2. RITUALS
(Where humans and Ancient Ones still... unify!)
3. HAUNTERS OF THE DARK
(Wizards of chaos)
4. RITES OF IMMORTALITY
(Deluge of hidden knowledge… attained!)
CHAPTER II: Of cosmos ambushers blitzkrieg
5. THE CHAOS OUT OF SPACE
(Unfolded Weird Tales dimension)
6. BLACKER THAN NIGHT
(Into the cryptic realm of Cyäegha)
7. PARAMOUNT ABOMINATION
(The Ultimate Anathema)
CHAPTER III: Of those who dwell between interstellar portals
8. OUTER GATEWAYS
(The Portal is between the stars!)
9. SUBTERRANEAN RAPTURE
(Cosmic inbreeding)
10. REVELATIONS OF APOCALYPSE
(Blackened humankind)
Listen to a track here:
• Guest guitar solo on "Rituals" by James Murphy.
• Backing vocals on "Blacker than night" by Sebastián Guarín and on "Revelations of Apocalypse" by Pablo Rodríguez.
• Vocals on "Antediluvian Entities Conjuration" by Scott Lee Sargeant (M.O.D. / ex-Lȧȧz Rockit).
Want to create your own package deal with a CD? Use "PACKDEAL" discount code during check out with any clothing + CD combination.
*ALL ORDERS OUTSIDE OF THE U.S. ARE SHIPPED A WITHOUT JEWEL CASE. IF YOU WANT YOUR ORDER SHIPPED WITH A JEWEL CASE, PLEASE CONTACT BEFORE ORDERING FOR UPDATED SHIPPING COST.*